News : Romantic getaway at Hotel Levesque
15 February 2019 | par Hôtel Levesque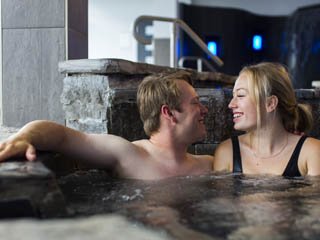 Hotel Levesque is the perfect place for a romantic getaway!
With our romantic package, enjoy sweet moments for two in our facilities, with or without accommodation. It includes access to the Nordic Spa, a choice of spa treatment, a box of chocolates and a bottle of sparkling wine. Add an overnight stay to enjoy all the comfort that our hotel offers you with a breathtaking view of the St. Lawrence River.
Also on site, you can share a delicious meal at the Restaurant La Griffe, and why not top it all with a good drink at Resto Bar Terrasse Le 171!
Click here for all the details.